Customer Readiness
Before getting started, it is important to have some key pieces in place to ensure that your practice will get the maximum
benefit from our services. Here are
polish my paper
a few of the essentials:
Practice Resource Engagement
Initial needs/goals
assessment
Initial Needs/Goals Assessment
Determine what the clinics goals for participating in the HIE. Is the clinic participating in an ACO or trying to achieve PCMH status?
Validate requirements
and set expectations
Validate Requirements and Set Expectations
Participation in the HIE requires resources and time. Clinics should validate they have network capability and computers up to date with antivirus software. Clinics should expect 4-5 months for project completion.

Identify champion, super user
and point of contact
Identify Champion, Super User and Point of Contact
Our experience has shown clinics who readily adopt change in workflows and new technology have a Leader/champion in place. Typically a Physician or Office manager will lead the change in office culture. In addition, the clinic should identify a super user. A super user is the go to person for questions about using the HIE Community Portal. Either the champion or super user can serve as the point of contact but for the project we will need a resource engaged throughout the project.
Request EMR vendor resource
be assigned to project
Request EMR vendor Resource be Assigned to Project
4. It is important to engage your EMR vendor early in the project. Contact your EMR vendor and let them know are requesting to connect to your local HIE. Ask for EMR vendor to assign a point of contact for the project.
Take Your First Step
To get started fill out the required information for connecting to the HIE.
HIPAA/Security Policies & Consent Responsibilities
The HIPAA Privacy Rule establishes a national set of standards for the use and disclosure of individually identifiable health information.
Before implementing an HIE, it's important to complete the following steps:
1. HIPAA/Privacy & Security Policies
Protecting patient health information and meeting your HIPAA privacy and security responsibilities regarding electronic health information exchange is a shared responsibility among all participants of the HIE. Your practice not your EHR developer is responsible for taking the steps needed to protect the confidentiality, integrity, and availability of health information in your EMR.
2. Clinic's Risk Assessment
Conduct a security risk analysis (or reassessment if you already conducted an initial risk analysis) that compares your current security measures to what is legally and pragmatically required to safeguard patient health information. A risk assessment helps your organization ensure it is compliant with HIPAA's administrative, physical, and technical safeguards.
3. HIPAA Training for Staff
To safeguard patient health information, your workforce must know how to implement your policies, procedures, and security audits. HIPAA requires you as a covered provider to train your workforce on policies and procedures. Also, your staff must receive formal training on breach notification.
Clinic Consent Responsibilities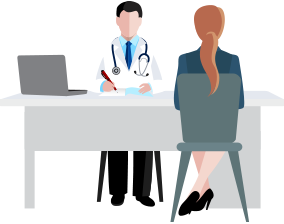 Providers need to be prepared to provide Patient Education and Engagement.
Patient trust in HIEs must be ensured and patients may more frequently be asked to make a "consent decision." This consent decision concerns the sharing and accessing of the patient's health information through an HIE for treatment, payment, and health care operations purposes. Consent decisions may allow patients to determine the following, depending on the HIE taking place:
If their health information will be released
Under what circumstances the release will take place (e.g., any time or emergencies only?)
And by whom (e.g., health care providers? HIEs?)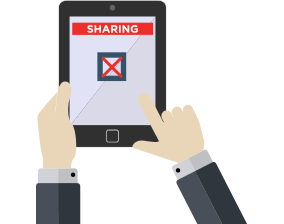 The RGV HIE is an "opt-out" model.
Opt-out – Default is for patient health information to automatically be available for sharing. Patients must actively express their desire to not have information shared if they wish to prevent sharing.
Asking Patients for Consent
Providers shall only access data on the RGV HIE for patients who have signed a written consent form. To ensure a high rate of patient consent, the RGV HIE is recommending clinics to use the following script to ensure consistency. Providers must keep a record of the consent.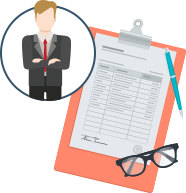 What to do With Signed Consent Forms
A workflow process for handling signed consent forms should be established to ensure that a record of the patient consent is kept in compliance with Federal and State policy. The workflow may also include marking the patient's ele tronic or paper record, so that you'll be able to look up in the future whether the patient has already given consent.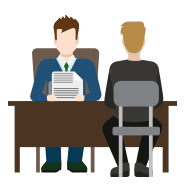 What if a Patient Does Not Give Consent?
Patient will need to complete the OPT OUT FORM. Patients have the right to decline to give consent, and should not be pressured into signing a consent form. If a patient does not wish to grant consent when asked, or is unsure, please ask if the patient has any questions that you may answer. Also please direct the patient to the educational brochure provided by RGV HIE.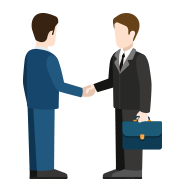 How Often Should a Patient Be Asked?
Once a patient gives consent to your organization, that consent is good until the patient revokes it by filling out and signing a revocation form. If a ptient has not given consent yet, or has declined to give consent, it is up to your organization to decide how to handle those situations.
RGV HIE Resources for Clinics
The following resources are made available to support our participating providers. Provide educational and promotional material about participation in the HIE. Provide recommended language to comply with HIPAA. Provide access to the RGV HIE policies.
Notice of Privacy Policies
It is the providers responsibility to inform patients about their participation in the RGV HIE. We recommend either providers update their existing NPP to include language about participation in HIE or create a separate form and attach to NPP.
RGV HIE Policies
The privacy, security and use of patient information is a high priority with our organization. Our policies are reviewed on an annual basis and revised as needed to accommodate approved services.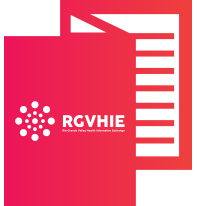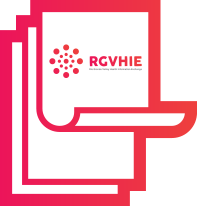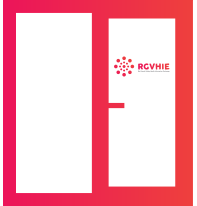 Proposed Roadmap
These are the steps required in order to successfully implement RGV HIE.
An Integrated Solution
As the "data steward" for the community to share patient health information, we have put in place processes and oversight to ensure privacy and security to facilitate the secure exchange of protected health information. Although most Hospitals and Providers have Electronic health record (EHR) systems, most are not able to share information electronically among different EHR vendors. The result by default is most providers still fax copies of health records to each other.
Our solution bridges siloed EHR systems by connecting once to the RGV HIE, we have the technical capabilities to share data with multiple sources while eliminating costly point to point interfaces cost. We make it affordable for clinics and health organizations to meet current legislations such as Meaningful Use, PCMH, MACRA, join a disease registry, or connect to a quality reporting tool. Essentially you connect to the HIE one time and direct your data to any destination required at a reasonable cost.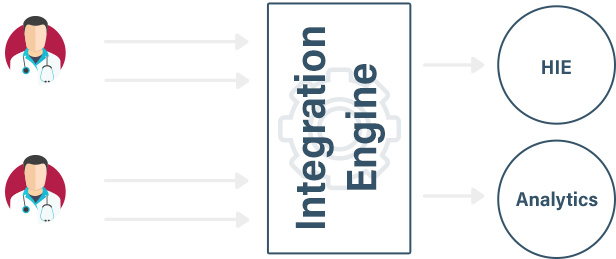 RGVHIE Training
Providing quality training is an important early step in the implementation
process. Early training ensures that your practice will be ready to hit the
ground running once implementation is complete, maximizing the benefits
of your new system.
Overview of Compliance Guidelines
Before training can begin, users must sign a user access request form and
a HIPAA acknowledgement request form.
How to Use ForCare
We will provide training on how to use ForCare. The features
available in ForCare include:
A provider portal
Secure messaging for referrals
Patient add, update, and merge
Role base
Administrative Management Training
We will also provide administrative management training that will
include instructions for managing accounts and super users.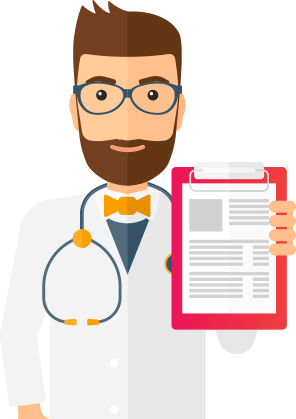 Transition to Customer Support
You will transition to Customer Support at completion of implementation
at which time Support will be your primary contact. If you need assistance,
please contact support@rgvhie.org.
Customer Support
If you need assistance, our team is here to support you. Please contact us
Monday through Friday between the hours of 9 AM to 5 PM using one of
the following methods: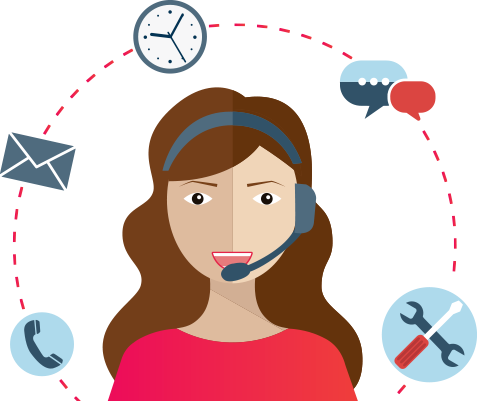 Are you ready to get started?
Contact us today!
1816 E Harrison Ste. A, Harlingen, TX 78550
CALL US: 956-335-0583
How to use C-CDA to meet 2014 Edition EHR Certification Criteria
Civil and Criminal Penalties
Civil Monetary Penalties
| TIER | PENALTY |
| --- | --- |
| 1. Covered entity or individual did not know (and by exercising reasonable diligence would not have known) the act was a HIPAA violation. | $100-$50,000 for each violation, up to a maximum of $1.5 million for identical provisions during a calendar year. |
| 2. The HIPAA violation had a reasonable cause and was not due to willful neglect. | $1,000-$50,000 for each violation, up to a maximum of $1.5 million for identical provisions during a calendar year. |
| 3. The HIPAA violation was due to willful neglect but the violation was corrected within the required time period. | $10,000-$50,000 for each violation, up to a maximum of $1.5 million for identical provisions during a calendar year. |
| 4. The HIPAA violation was due to willful neglect and was not corrected. | $50,000 or more for each violation, up to a maximum of $1.5 million for identical provisions during a calendar year. |
Criminal Penalties
| TIER | PENALTY |
| --- | --- |
| 1. Unknowingly or with reasonable cause | Up to one year |
| 2. Under false pretenses | Up to five years |
| 3. For personal gain or malicious reasons | Up to ten years |
Your facility is committed to protecting patient privacy and confidentiality. When you fail to protect patient information and records by not following your organization's policies, it reflects on your ability to perform your job.